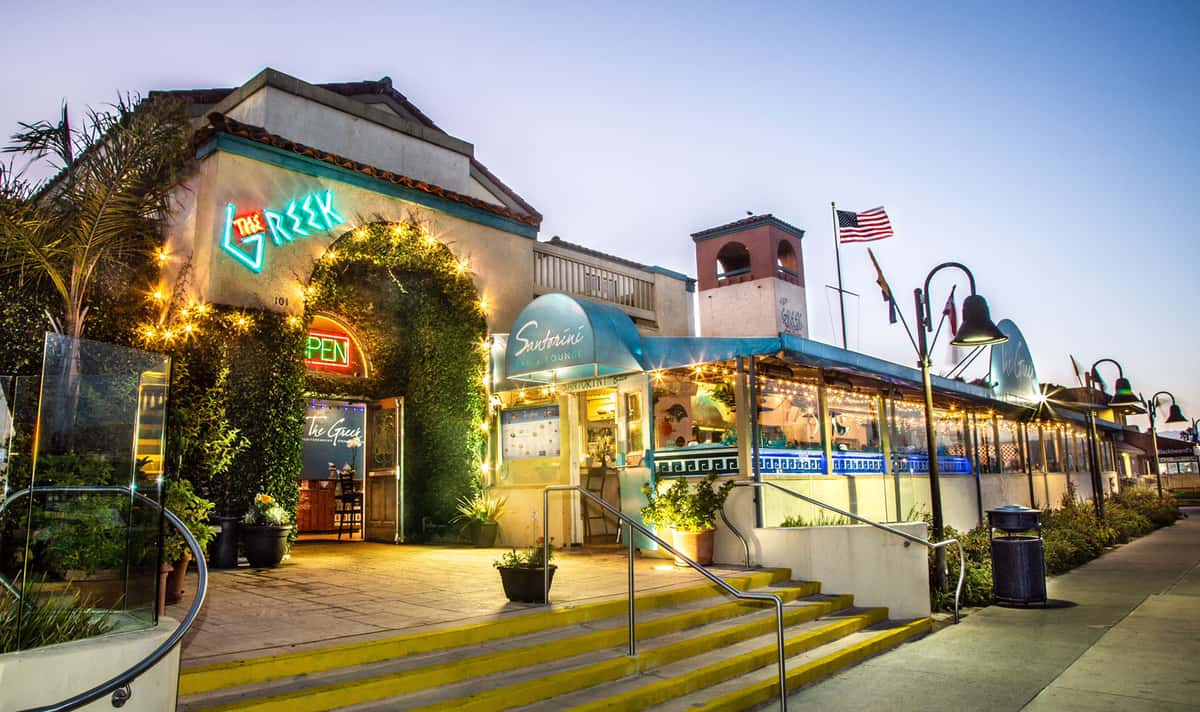 Lunch Menu
Become a VIP
Receive updates on special events, new menu items, menu reviews, and more!
Lunch Menu
Cold Starters
Housemade Dips: $7.50 per dip
With warm pita wedges. Substitute veggie sticks for pita (gf) | Extra order of 2 pcs warm pita bread rounds cut in wedges.
Soups & Salads
Add to any salad: Grilled Chicken Breast 5 | Salmon 8 | (5) Shrimp 6 | Gyros Meat 5 | Avocado 2
Mediterranean Seafood
We strive to provide a minimum of 3-4 fresh selections daily as local and fresh as possible. We support our local fisherman and ask that you do the same. We are happy to cook any fish you catch in local waters. Ask about fee and filleting services.
Grilled Mediterranean Fresh Seafood
Charbroiled, fried, or pan-seared. Ask your server for today's fresh selections. Served with rice and sautéed Mediterranean fresh vegetables.
Fresh Halibut - available most of the year - Market Price
Sea Bass - often available fresh - Market Price
Scottish Salmon - regularly available fresh
$22
Fresh Swordfish - often available
$22
Ahi Tuna - seasonally available - Market Price
Other Selections - seasonally available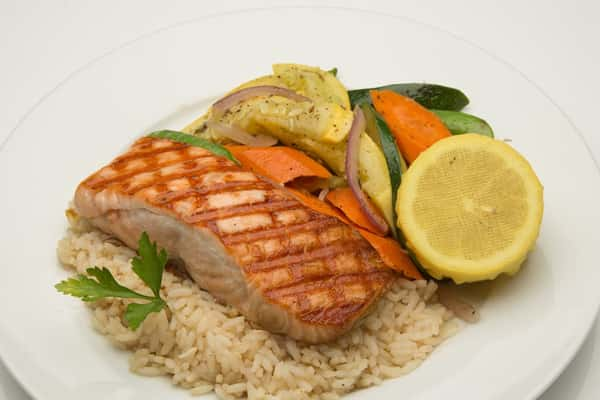 Sandwiches & Burgers
Served with seasoned fries. Add avocado, feta, cheddar, or bacon strip 
Extra side of sauce
Mediterranean Grill
Steaks are served with fresh asparagus and lemon potatoes.
Add to any steak: Parmesan Mushrooms | Avgolemono Sauce | Skewer of 5 Shrimp
Pastas
Add Grilled Chicken | (5) Shrimp | Salmon | Filet Mignon Kebob 
Add a side Greek salad or cup of soup 
Gluten free penne pasta available – add 15 minutes for past to cook.
Mediterranean, Vegetarian & Vegan Specialties
Add a side Greek salad or cup of soup